Unknown File
So, now that I can actually post here -- tried this about a month ago with little success -- might as well post my Rufus Shinra cosplay pictures. It was my first cosplay, and while I had sworn I had retired it, Advent Children more or less killed that. I'm a complete nerd at times, and actually hacked off my long black hair and bleached it out for this cosplay ... alas, I'm going to have to go the wig route this time around or risk killing my hair, which is also too bloody long now to work. I'm so anal retentive about the hair being correct.

Slight yaoi warning in some pictures.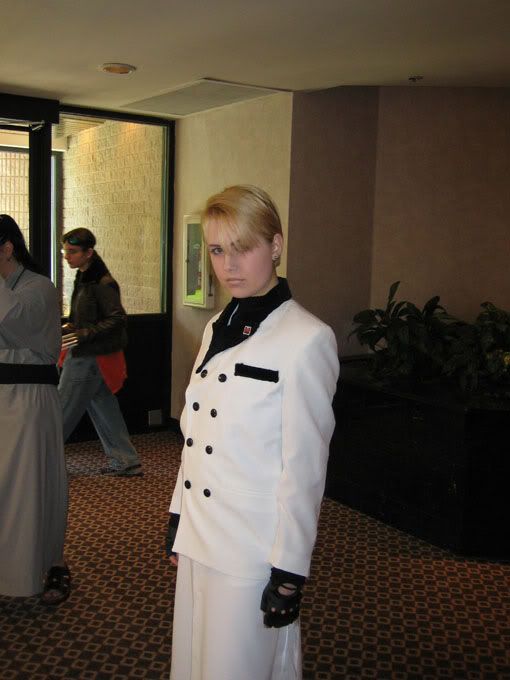 Animazement '05. I'm still dissatisfied with the trim on the coat since I was stupid and stole black suede from
livetolove's fabric box of d00m. Didn't foresee it pilling terribly. x_x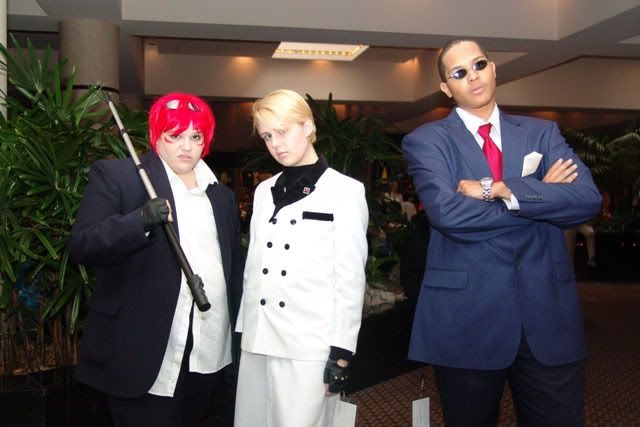 With
enthroned as Reno, and Rude. Photographer caught us a little off guard here.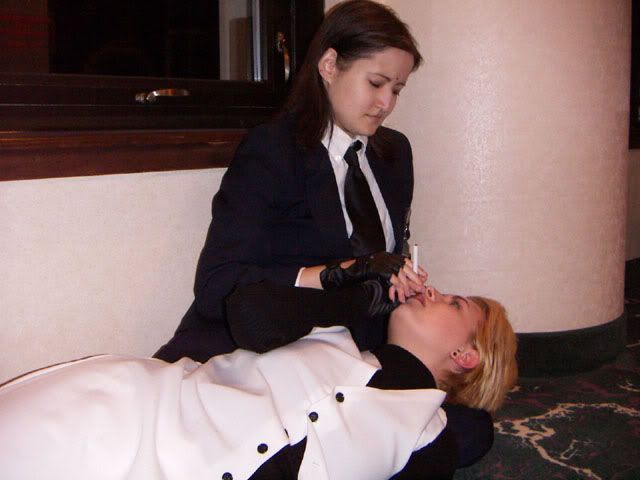 livetolove as Tseng. Smoking is bad, yaoi is not. ::laughs.::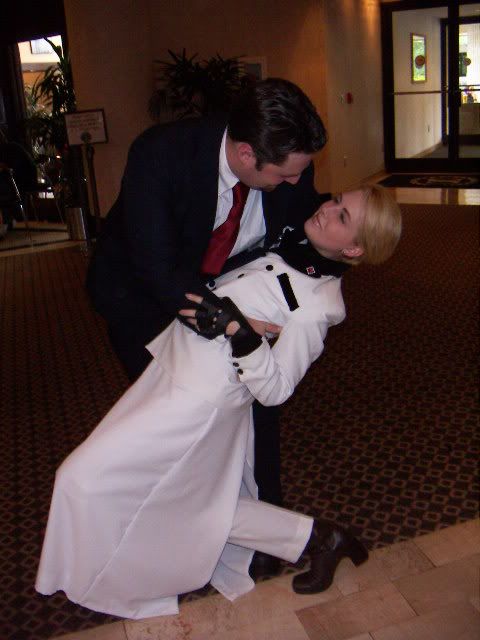 Crack pairing!
indescribably as Reeve.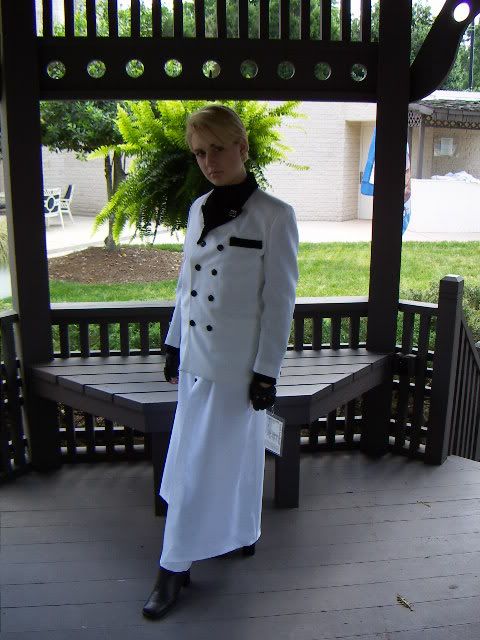 Craptastic lighting, however it's a good full length shot.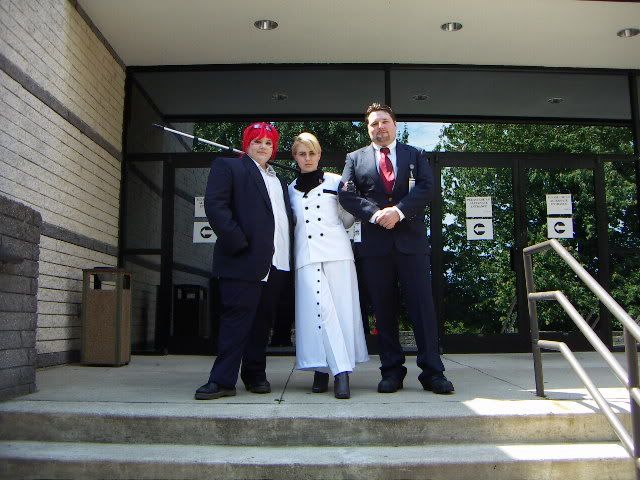 Rufus pimpin'.

Had others, however
livetolove beat me to it.
Comments {22}